CNG Design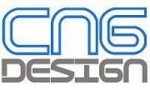 Business Name:
CNG Design
Business Description :
Kitchens – Bathrooms – Bedrooms
Free Design Service
CNG Design are kitchen, bathroom and bedroom specialists.
Whether your taste is contemporary or traditional, our professional design skills and UK wide free design service will help you create the home you've always wanted, at an affordable price.
Design appointments in the comfort of your home are available throughout Aberdeen and the Aberdeenshire area.
We offer quality top quality kitchens manufactured by Schüller, bathrooms by Pelipal, bedrooms from Nolte Delbrück, Crown Imperial and Colonial.
Sliding wardrobe doors can also be supplied for stylish, spacesaving looks.
Bathroom & Bedroom Showroom
at 97 High Street, Laurencekirk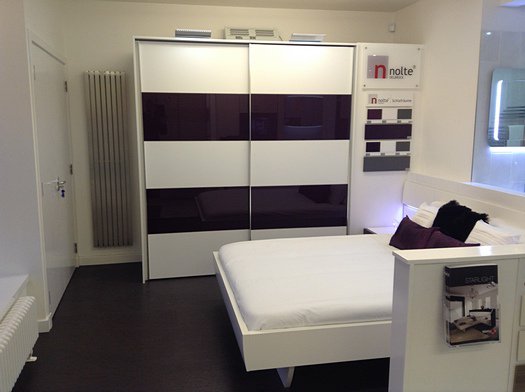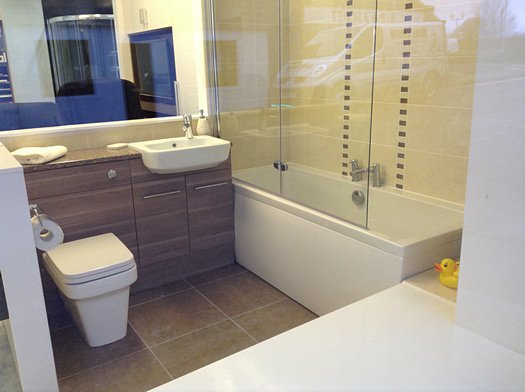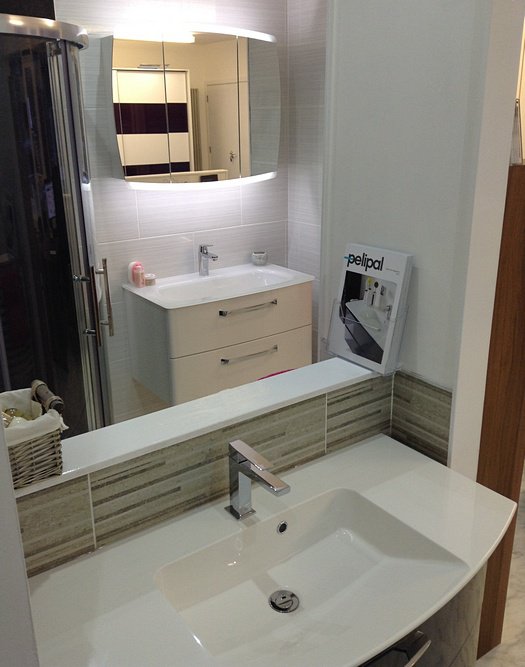 Reviews
I cannot praise Chris at CNG enough – we are building a new house and needed kitchen, 3 bathrooms and fitted bedroom furniture. He has been a huge help from the start – we now have a gorgeous Schuller kitchen installed which has been getting a lot of praise from the trades on site who have been commenting on the quality of it. The bathrooms are also looking fab and we are working on a walk-in dressing room layout now. What we love about Chris is he is so approachable, works to your budget without trying talk you into expensive extras, gets things here quickly, and has a great knowledge of his products. He has made the whole process smooth for us, given us great prices on everything (and I am a keen bargain hunter but he has never let me down) and been incredibly helpful! Would recommend him to anyone!!
Reviewed by Fiona Moore September 22, 2014
Can highly recommend Chris and his team..
We had our bathroom floor replaced and bathroom resealed..all while we were away on holiday.
The finish is 100%.
Would use them again and defiantly recommend.
Reviewed by Susan Tough October 09, 2014
We had our central heating boiler replaced and pressurised hot water tank installed as well as our ensuite & main bathroom completely redone. Chris listened to our ideas and his plans incorporated our wishes. Within 7 days we had the plans drawn up, had met Chris at his show room and all materials chosen. The quality of the bathroom materials that Chris supplies are superb. The tradesmen who carried out the work did a fantastic job. We are delighted with the results. Would not hesitate to recommend CNG.
Reviewed by Colin & Mandy Tait November 06, 2014
From start to finish all work carried out professionally. Chris listened to my requirements, advised, produced plans covering everything I asked and then organised all material and labour.
The workmen , plumber , joiner , electrician , plasterers , could not have been more helpful and the standard of workmanship first class.
Old ensuite bathroom removed , new one installed and all work complete within one week.
A job very well done and stress free, as all queries sorted out immediately.
I would certainly recommend CNG . We will be using him again !!!!
Reviewed by P. Vermeulen November 24, 2014
CNG Design supplied me with a kitchen – very happy with the service and would recommend them to others.
Reviewed by Dr Jeffrey January 09, 2015
Chris was instrumental in helping me achieve my 'dream bedroom' by replacing the original 'cluttered wardrobe' layout and creating a more open walk-in design. Chris always listened to my queries and worked with us through some changes and to overcome any problems along the way. He is always calm and easy to deal with and the tradesmen worked tirelessly to get the work completed. I am delighted with the overall outcome. I would use this company again and am happy to recommend them to anyone.
Reviewed by Lynn Filson January 15, 2015
CNG have recently replaced my kitchen and bathroom and I would recommend anyone planning similar projects to give Chris a call.
I met Chris in his showroom where he planned out and priced the kitchen and bathroom to the specification I requested and to suit the dimensions I had supplied. His obvious knowledge and experience were pivotal to the design and the finished 3D design sketches, which Chris subsequently checked on site, were accurate and impressive. Chris was particularly helpful with advice regards space saving ideas for my rather small bathroom. I was also shown examples of the quality fixtures and fittings that Chris proposed to fit. I also formed the opinion that I could trust Chris to carry out the work to a high standard and that I would indeed get the job I had asked for. Chris assured me that this was " the way I work"
The kitchen and bathroom have been finished to a very high standard, the level of workmanship and the quality of the units etc fitted is very good. I am very pleased how the job went; finished on time and with a couple of additions requested by me thrown in for good measure. The clean up job also was first class, I was delighted how the place was left after the work was completed
If you want someone you can trust to carry out this type of work trouble free and with excellent results then I highly recommend Chris at CNG to you.
Reviewed by Robert Miller January 21, 2015
Totally delighted with my new kitchen. Quality of units are excellent and my work tops are just WOW! Have proudly been showing off my new kitchen to all. Chris really worked well with me to help maximise the space we had to work with, which made a huge difference to the appearance of the room. Would thoroughly recommend Chris to everyone! Great service.
Reviewed by Morag Davidson January 24, 2015
We met Chris at his showroom and we explained to him what we wanted then Chris came out took measurements then we returned to look at drawings that Chris had done. 16 February was set for job to start and it started on this date the joiners and electrician and plumbers all worked together everything was done to a very high standard. The quality of the units are excellent. When everything was completed I could not believe how fantastic my kitchen looked it just has that WOW factor. Would recommend Chris to anyone
Reviewed by Colin & Suzanne Black March 16, 2015
We have used CNG Design for our kitchen, utility room and two bathrooms as the quality of the products are excellent and the customer service is the best around, Chris couldn't do more to help us from start to finish. We didnt know where to start but Chris put us at ease right away, taking time to talk us through all our options and getting the designs just right. We are so glad we used CNG Design and have recommended CNG Design to all our friends and family
Reviewed by Graeme Nicols March 31, 2015
Excellent service from Chris and his team. We went off on holiday and came home to a finished bathroom, en-suite & cloakroom. Terrific job and exactly what we wanted. We would certainly point anyone looking for this type of work in the direction of CNG.
Reviewed by Graham & Alison Penman September 06, 2014
When creating your dream kitchen and bathrooms you want to ensure you get them exactly the way you want them right ?
Which is exactly why I'm taking the time to write this review for CNG Design.
I cannot express highly enough the standard of service I've received from them. Right from the start I knew exactly what I wanted my dream kitchen to look like, however, due to this fact, I have no doubt I'm probably one of the highest maintenance customers Chris has ever had to deal with.
He spent hours with me ensuring everything was designed to the exact specification I was looking for. Being able to see it all being built up on the big screen before your very eyes is such an exciting adventure, not to mention being able to touch and feel all the samples and thumb through the brochures – it just adds to the whole experience. A kid in a sweetie shop doesn't even come close ! I have no doubt I was a total nightmare, and yet Chris had the patience of a saint and bent over backwards every step of the way to make this one of the best customer service experiences I've ever had.
Straight after the kitchen design I decided to go with CNG Design for all 3 of my bathrooms, in which I had no initial idea what I wanted. With Chris's help we played with various ideas and after a few hours of my indecisiveness we finally came up with 3 dream bathrooms… all very different, but each equally as stunning as the other. Every time I have left his showroom I have left there as high as a kite and absolutely buzzing with excitement.
Chris has kept me informed every step of the way, with regard to deliveries, lead times, and has even helped out in other areas of my new build – recommending trades men etc. He absolutely goes the extra mile to ensure that buying a new kitchen or bathroom from CNG Design is one of the best customer services you will ever have the pleasure to receive. He even managed to get me a sample of my now discontinued kitchen when he was over in Germany on totally unrelated company business – so as I could find barstools to match the exact colour !!
I cannot recommend them highly enough !
Building your dream house and ensuring you're getting it right is one of the most stressful experiences, and yet Chris has helped make this aspect of it an absolute joy. CNG Design have totally restored my faith in customer service… Fantastic quality, fantastic customer service, fantastic everything !! My only complaint within this whole review… is that I can't give CNG Design a rating higher than 10 ! Keep up the phenomenal service Chris, you and your company absolutely deserve to be highest recommended trade on here !
Reviewed by Natalie Aitken July 04, 2014
Other kitchen designers could not come up with what I wanted and needed. I found CNG Design on local High Street. Chris measured my kitchen area and LISTENED to what I wanted. A few days later his plans were ready . As Chris made a few minor changes on his computer, I could view them on a large overhead screen. He gave me a very competitive quote, and at no time tried to persuade me to buy unnecessary extras. I was getting down lighters fitted in kitchen area, and new wall heaters. He arranged for electrician to fit extra down lighters and heaters in other areas of my home. Kitchen was fitted while I was away. Paul ( joiner) Andy (electrician ) and Ian (plumber) were an excellent team. Chris kept a check on progress and made sure that I was completely satisfied with my kitchen. He even arranged to have it cleaned ready for use. After my decorator had finished painting kitchen , dining area and sun lounge, Paul and Ian kindly moved all my furniture back for me. Although the kitchen area is not large, Chris has incorporated an amazing amount of storage space and everything is pull out, so no more difficult bending, and awkward corners are now fully utilized. I am absolutely delighted with my new kitchen and recommend CNG Design for total professionalism throughout and high quality workmanship.
Reviewed by Helen Weathers June 23, 2014
CNG Design have recently completed some upgrading work to our kitchen. This included worktops, sink with tap and wall tiling. They also replaced a cooker hood. We have to say this work was carried out efficiently and professionally by Paul and Ian. All aspects of the work were discussed and explained as it was done and the minor problems which arose were dealt with swiftly and skilfully. All the work was completed to a high standard. Chris monitored the progress regularly to ensure we were pleased with the outcome.
We are very happy to recommend CNG Design and will use them again for future work.
Reviewed by Irene Macdonald June 16, 2014
We recently got some kitchen worktops replaced by CNG design. It was quite a fiddly job since we live in an old house and some of the kitchen units were unusual sizes. Chris took time to come round a measure properly, gave us a really professional quote and organised a suitable time to do the work (being helpfully flexible as I was away with work). Paul and Ian came round to fit the worktops a few weeks after we got our initial quote from Chris and they were just brilliant. Their work was great quality and they were so professional – even though it took them longer than they anticipated they still made sure to tidy up each evening before leaving. A great team! We are really pleased with the look and quality of the finished product, thank you CNG.
Reviewed by Louise June 11, 2014
CNG installed my new bathroom when we were away on holiday. I had visited the showroom having heard about it locally and absolutely loved the quality and design of the units and tiles. I asked Chris to completely redesign the bathroom which he did. He gave me the units and storage that I wanted and it was all done when we were away. He even cleaned the bathroom before we came home!! I didn't get the opportunity to meet Paul who fitted the bathroom but he did a fantastic job. I would definitely recommend CNG.
TradesAdvisor Review by Alison McCullough April 09, 2014
CNG Design has just completely remodelled my en-suite and from design to installation, I have been impressed by Chris' design, ideas and service and his patience when I changed my mind and added more to the original plan. Paul, his fitter, was brilliant, hard working and tidy. He also put in his thoughts when needed which was appreciated. Chris came in every night to see how things were progressing which made communication easy especially as I changed my mind on some details once the work had started. I would thoroughly recommend CNG and wish them well for the future.
TradesAdvisor Review by Jo April 08, 2014
We have just had a lovely new bathroom installed by CNG Design. Chris was great, he knew exactly what we wanted and gave us an excellent service from start to finish. Chris kept in touch throughout and also came round to check on the progress, his fitter Paul and plumber Ian were brilliant and very professional.
We will definitely recommend CNG Design to our family and friends
Thank you very much Chris, Paul and Ian.
TradesAdvisor Review by Ally and Sandra April 07, 2014
We had an old bedroom converted into a bathroom by CNG Design. It's not often I get to say this but the job was done skillfully, at a reasonable price, and in a short period of time. Chris was responsive and thoughtful and his fitter Paul was experienced and brilliant. We are very happy with our new bathroom and even happier we did not go with another firm who quoted 40% more for the same job. Thanks, Chris and Paul!
TradesAdvisor Review by Joe Ortega March 21, 2014
I would like to say a big thank you to Chris for helping me out with a few appliances I needed. I emailed CNG Design to request a price for a few appliances that they weren't showing within their online store, Chris called me directly within a few minutes of me sending my email. He talked me through what I needed to know regarding the goods, promised delivery would be on the Thursday morning and that is exactly what happened. Very good service, didn't expect to receive a personal phone call which I was really impressed with. Would easily recommend Chris and CNG Design. Thanks again for your help
TradesAdvisor Review by Steve Andrews March 14, 2013
I thought I knew exactly what I wanted with my new kitchen but after speaking to Chris he advised and guided me in a most professional and knowledgeable way. The finished product is excellent, receiving many positive comments from friends and family. Chris was a joy to deal with, always patient and extremely helpful, nothing ever seemed too much trouble for him. I have nothing but praise and would have no hesitation in recommending
him to anyone.
TradesAdvisor Review by Jacqueline Ollason September 13, 2013
Very impressed with the service I got at CNG. Chris was very accommodating when it came to the vision I had for my kitchen and did everything he could to make sure I got what I wanted. I wouldn't hesitate to recommend him to anyone.
TradesAdvisor Review by Liam Timmins December 12, 2012
Really great service. I couldn't be happier. I had an idea of how I wanted my bathroom to look like and Chris was really fantastic. I was unsure about shopping online as I'm pretty clueless when it comes to these sort of things but Chris really put my mind at ease when he called to confirm my order and that I was getting EXACTLY what I wanted. This really made all the difference. I also felt as though I could call him at any time with any questions (no matter how daft!) and he was always there to help out.
I will definitely be giving Chris a call when I decide to fit my kitchen and will be recommending him to my friends and family.
I was also pleasantly surprised at the prices, I would have expected to pay more for such a personal service but it was all within my budget.
One very happy customer. Thanks Chris!
TradesAdvisor Review by Lauren Davies December 11, 2012
What can I say. Service has been excellent! Went to see Chris with an idea of how I wanted my kitchen (was told by another kitchen company that I couldn't have) he took one look and told me that it wouldn't be a problem. Within 30 mins he had designed exactly what I wanted. Everything that I ordered came when he said. Quality fantastic, even my joiner loves the design and quality of the materials.
Also, the price of the kitchen was well within my budget and no hidden costs.
Chris is very helpful and was always at the end of the phone when ever I had any questions, which I must say was a lot!
Kitchen being fitted as we speak and looking fab. Chris has even been here a few times to check on the progress of everything.
Thanks Chris for all your help over the last few months.
TradesAdvisor Review by Emma Young December 10, 2012