A Silent Auction is to be held next month to raise funds for the Auchenblae church clock, which was blown down in January. Preliminary information on the auction, to be held on Saturday May 2nd, can be seen on the poster below.
Look out for further adverts starting next week. In the meantime, if you would like more information or to donate any items, please contact Jenny Thomson at jennythomson1@hotmail.com or 01561 320245.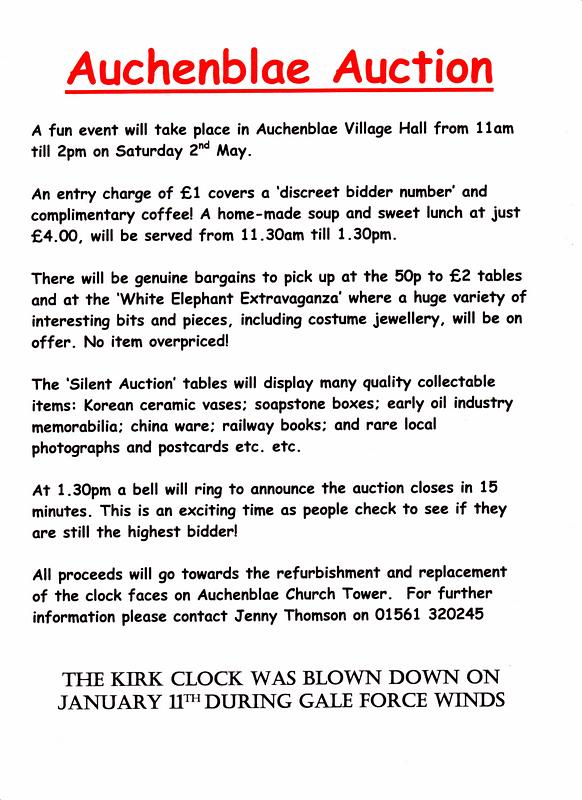 Update 21st April – new poster below.