Laurencekirk and District Inner Wheel Meeting on Zoom Tuesday 9th February 2021.
President Frances Wallace welcomed 18 members, friends, partners, Rotarians and guest speaker to the February meeting, again via Zoom.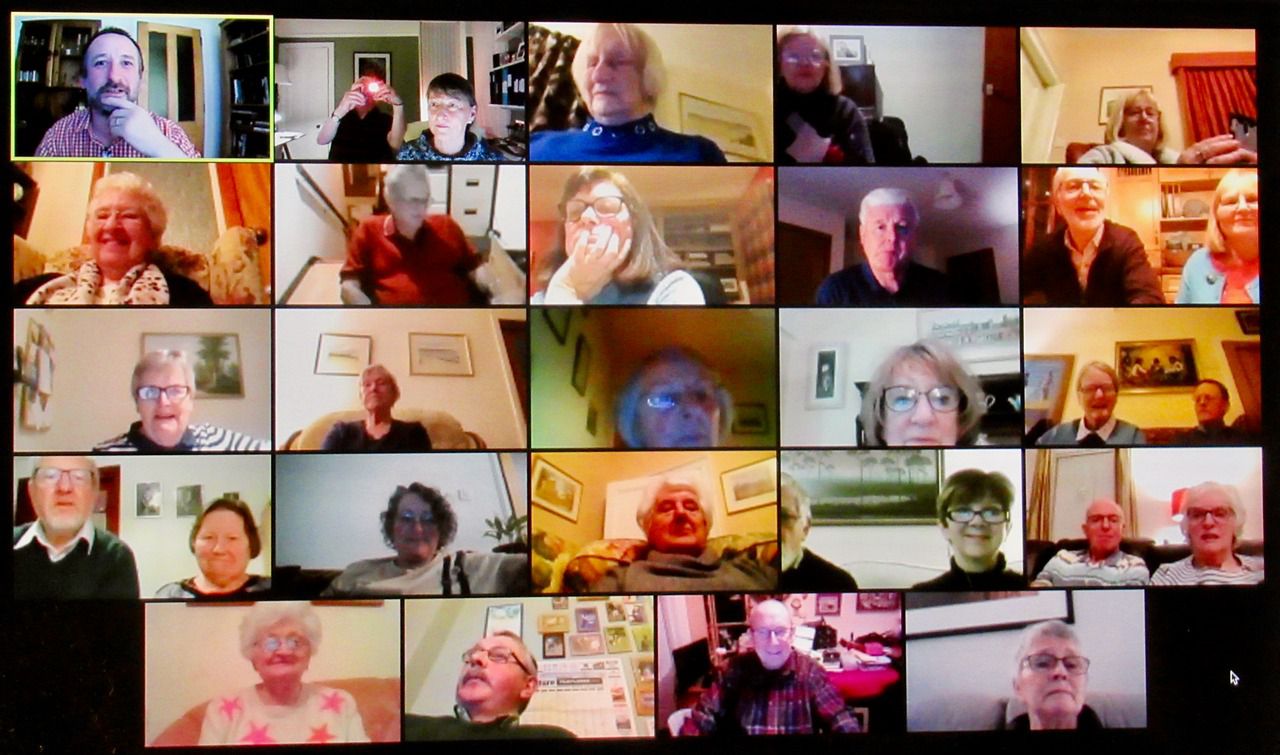 The speaker was local postman and keen detectorist, Steve Moore. He was born and brought up in Stirling before furthering his education in Newcastle. He then joined the Royal Tank Corps and spent some time in Germany where his interest in detecting began as he helped repatriate remains of fallen soldiers from World War Two. Now, working with a friend, he seeks out items of interest in the local area of the Mearns. With the permission of the landowner he has made many remarkable finds, furthering his interest in history and archaeology.
The first evidence of detectoring was when Alexander Graham Bell is credited with developing one of the early versions of a metal detector through the use of an induction balance, after the shooting of U.S. President James A. Garfield in 1881. According to some accounts, the metal detector worked flawlessly in tests but did not find Guiteau's bullet, partly because the metal bed frame on which the President was lying disturbed the instrument, resulting in static.  Garfield's surgeons, led by self-appointed chief physician Doctor Willard Bliss, were sceptical of the device, and ignored Bell's requests to move the President to a bed not fitted with metal springs.
To protect our heritage, the Treasure Trove Scotland Act must be adhered to. This is based on the principles of the Scots common law bona vacantia (ownerless goods). All treasure trove, which comprises any portable antiquity regardless of its age or material, are the property of the Crown.
The Queen's and Lord Treasurer's Remembrancer is the Crown's representative in Scotland for such property and is supported by the Treasure Trove Unit in the exercise of their functions in relation to treasure trove.
Finds, such as hoards, may be sensitive to disturbance as not only are they likely to be fragile, their situation may contain valuable archaeological information that could easily be lost.
In this event the finder must leave the object or coins in the ground using protective covering if necessary, take note of its position with a GPS unit or mark it on a map then contact either the Local Authority Archaeologist or the Treasure Trove Unit immediately. The finder must not clean finds or attempt to apply any substances such as wax or lacquer as this will damage the artifacts, resulting in a loss.
The Viking Hoard was discovered by metal detectorists George Powell and Layton Davies near Eye, Herefordshire, near Leominster in 2015.  Under the stipulations of the Treasure Act 1996, they should have reported the find within 14 days. In 2019 the two detectorists were found guilty of theft and concealment of a Viking Hoard. The coin dealers Simon Wicks and Paul Wells were also found guilty under the concealment charge. Powell was jailed for ten years and Layton for eight-and-a-half. Wicks was jailed for five years.
Steve spoke of the use of old maps in his research. The indication of chapels and churches on maps, indicated that townships would have been set up. As the church owned all the land in Medieval times, marks of chapels on maps, the likelihood of finding ancient artifacts in these areas is more probable.
He showed images of the equipment he used and a brief video of a dig near Auchenblae where a King William 3rd coin from around 1655 was found. 4 shields could be seen on the coin, including the lion rampant.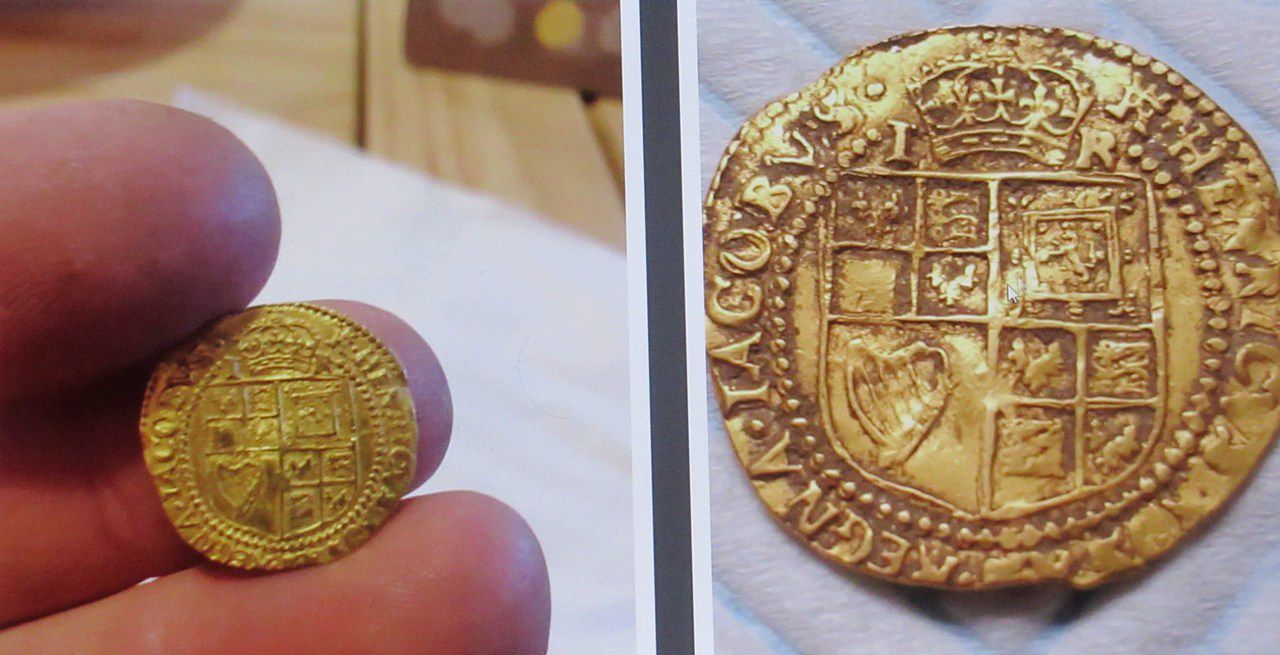 Steve showed images of the finds of a three hour dig, which gives an insight into the history of the area. Amongst the array of images were three coins from the Civil War period of 1600s.There was a King Charles 1st Shilling where one of the person's faces had been rubbed off, indicating the owner's allegiance. This is part of the Chapelton Hoard (by definition a collection of three or more coins).
Also found at Fettercairn was a Charles 1st forty pence coin which had been minted in Edinburgh. An even older coin was found at Kincardine Village, which was a sliver penny dating back to the reign of Edward 1st of England from 1296. A dig outside Fettercairn in 2020 led to the discovery of a lead bucket inside a furnace which could be from the Bronze Age. Steve is waiting to hear confirmation about this.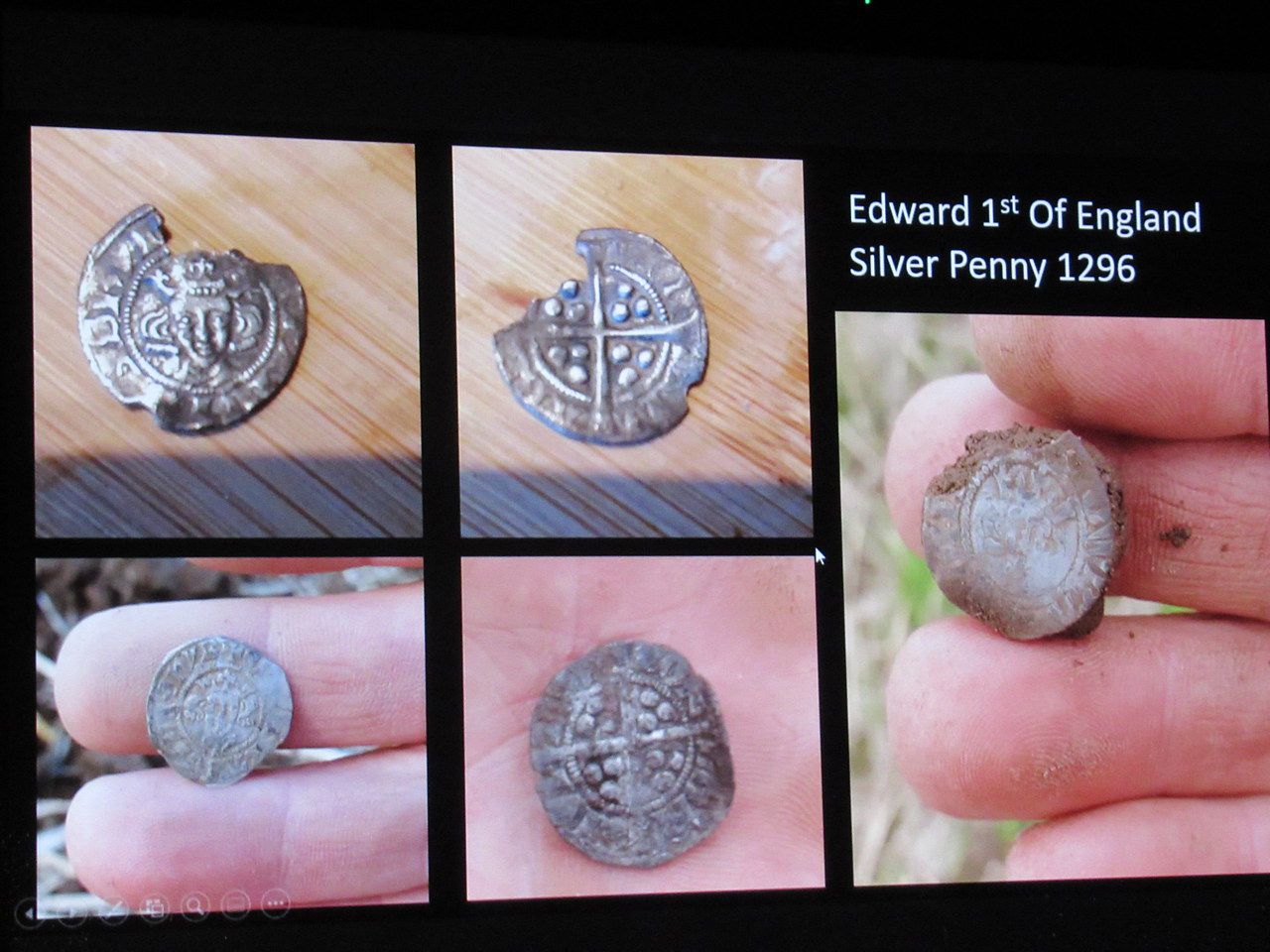 Perhaps one of Steve's most exciting finds was at Kirkmichael in Perthshire. This was a hammered gold James 1st Crown. This is valued at between £750 and £2000. The members enjoyed seeing a short video clip of the discovery of this find.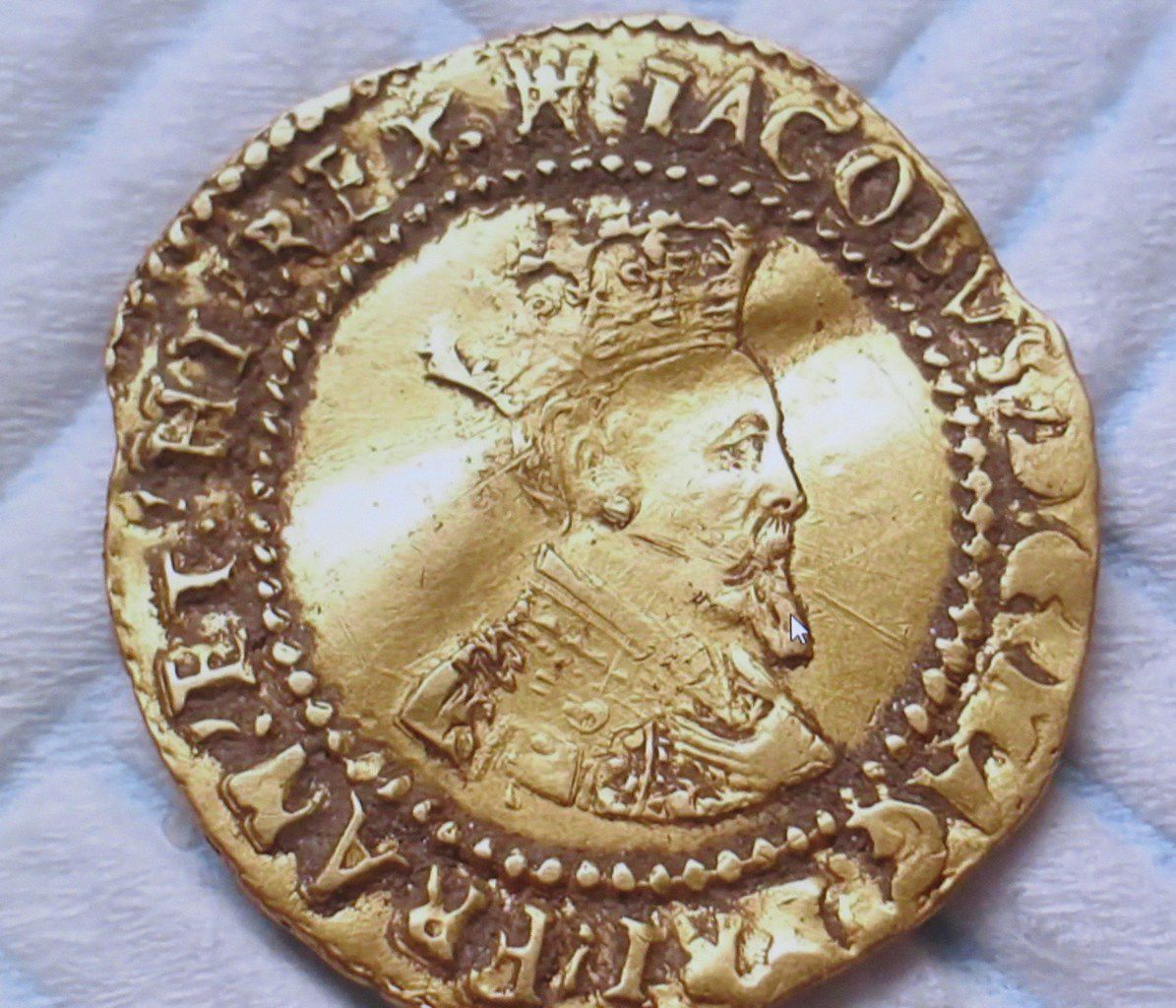 Medieval finds in Scotland are hard to find but Steve has found lead items near Auchenblae and a badge at Northwaterbridge.
A very interesting detectorist find at the bottom of the Cairn o' Mount which Steve had a photograph of, was a Bronze Age Razor from between 3000- 12000 BC. Termed as, "the Stanley Knife of its day", this would have been used for skinning animals and hides. It has been sent to Treasure Trove Unit at the National Museums of Scotland in Edinburgh, after informing the Landowner – an important step in the procedure.
Thanks for the most informative talk by Steve, who was passionate about his hobby, was given by Frances Wallace.
The club will meet again in March when they will be joined by visitors from the Inner Wheel Clubs of Forfar, Kirriemuir, Montrose, Brechin, Arbroath and Aberdeen St Fitticks.
Kathleen Murray, Club Correspondent.