At a time when we are still shedding staff in the area and young graduates are finding few career opportunities locally, this innovative plan for an artisan centre, developed by David McGrath of Grampian Energy Services, has been showcased to Mearns Community Council and the Laurencekirk Business Club.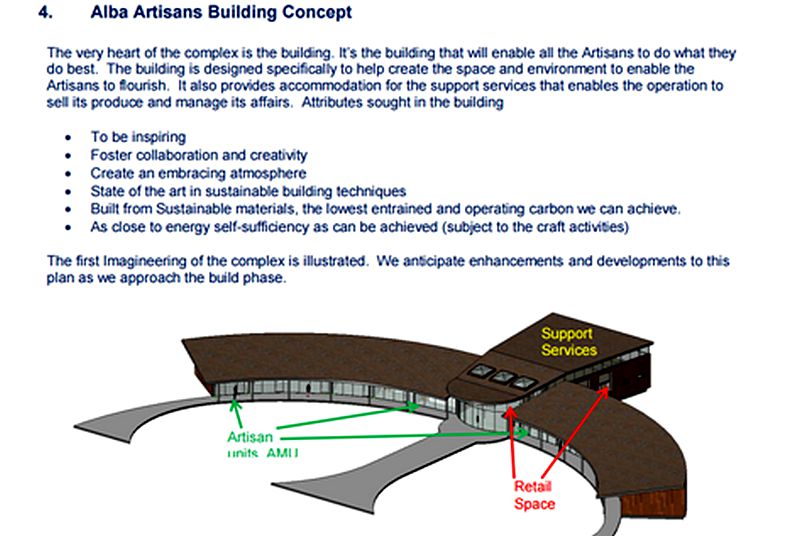 The Laurencekirk Development Trust are the latest group to lend their support, seeing an opportunity to create a unique centre where skilled artisans would have the benefit of skilled technicians to manufacture a range of products, with a business support team to manage and promote the individual businesses on site.
With tourism identified as a significant sector in the northeast, Laurencekirk is well placed to attract visitors and to distribute products promptly to customers from both home and abroad. By promoting the idea widely it is hoped to establish the level of interest in the area to take the project to the next stage of development.
More information can be gleaned from Tero Luoma of Novus Elements (novus.elements@gmail.com) or from Mike Robson, secretary of The Laurencekirk Development Trust (michaelrobson47@gmail.com).