On Friday 4th July the Dickson Hall will play host to a fundraising evening of American country, skiffle and blue jazz music and song, from Dick Wardell and the Moonshiners.
The event, which also includes a burger and hotdog supper, will help raise funds for the upcoming Scotland's Tea Festival to be held in the Mearns.
The Tea Festival will be held in Laurencekirk and Auchenblae, and include an exhibition dedicated to Fordoun's James Taylor, who was instrumental in creating the tea industry in Ceylon (now Sri Lanka). There will also be tea-tasting, lectures, a teddy bear's picnic, and an attempt to get into the Guinness Book of Records with the Amazing Afternoon Cream Tea extravaganza! Watch this space for more details!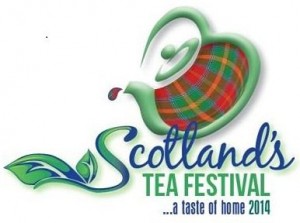 Scotland's Tea Festival promises to be a great weekend of fun and entertainment for all the family from 22nd – 24th August, so please come along to the American music fundraiser and help make it happen. Click here for time and ticket details.
For further information on the Tea Festival, please contact Marion Robson at the Dickson Hall – 01561 376896 or admin.dicksonhall@btconnect.com.